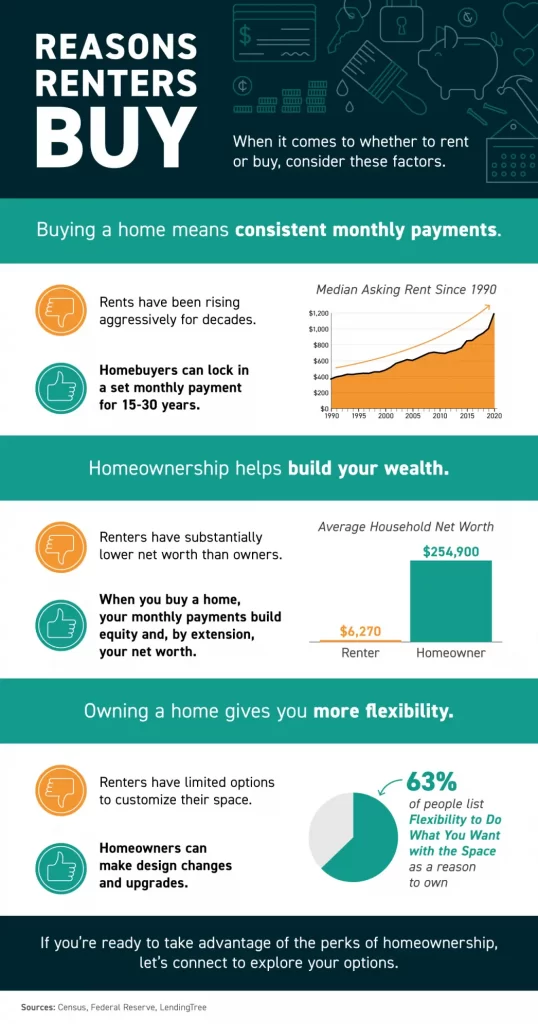 Some Highlights.
When deciding whether you should rent or buy, make sure you're considering these factors.
Buying a home means consistent monthly payments. Homeownership also helps to build your wealth. And owning a home gives you greater flexibility than renting.
If you're ready to take advantage of the perks of homeownership, let's connect with real estate professionals in Chicago at KM Realty Group LLC to explore your options.