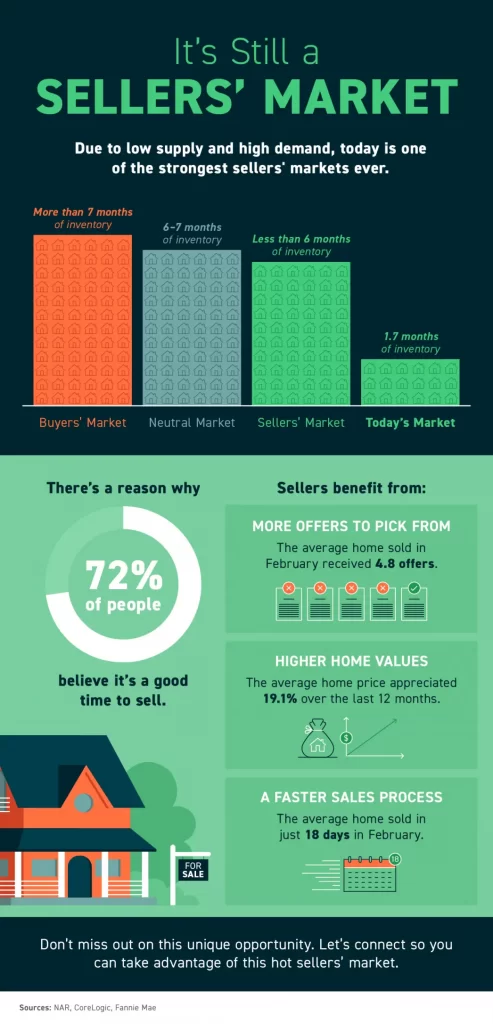 Some Highlights.
Due to low supply and high demand, today is one of the strongest sellers' markets we've seen.
Sellers can benefit from more offers to pick from, higher home values, and a faster sales process. There's a reason why 72% of people believe it's a good time to sell in Chicago, Illinois.
Don't miss out on this unique opportunity. Let's connect with real estate professionals at KM Realty Group LLC, Chicago so you can take advantage of this hot sellers' market.