Buying or Selling Your Home?
We have access to all kinds of properties in Chicago — newly built homes, condos, multi-family units, single-family homes, land, and lots — and we'll work with you to find the best one for your needs.
Find The Right Home For You.
Before a prospective homeowner can begin the quest towards purchasing a home, there are many factors to consider, most of which are determined by some basic facts and assumptions.
For some homebuyers, living in a specific neighborhood takes precedence above all else, whereas, for others, the home itself is more important. In a perfect world, you'd find the ideal home, in your neighborhood of choice, at a price you can afford.
Your Next Step to Independence.
Save For A Down Payment.
Nearly all mortgage loans and lenders require some amount of cash as a down payment. The amount you've set aside for this will determine the kind of mortgage you qualify for. It will also impact how much you can afford to borrow for a home.
Calculate What You Can Afford.
Consider Your Income Many banks will require that your monthly costs can't exceed a percentage of your income (for example 28%)
That means if you earn $60,000 per year, your total monthly housing costs should not exceed $1166 (28% of your monthly income). But it's more than just your income that the bank will look at.
Compare Mortgage Lenders.
One of the number 1 mistakes made by home buyers is NOT shopping around for a mortgage!
Don't fall into this trap. It can take some time, but you're going to have your mortgage for the next 30 years, so it's really worth prioritizing.
Get Pre-approved.
By this point, you should have a pretty good idea about what kind of home you're looking for, and the neighborhood you'd like to live in.
You also know how much you've saved for a down payment, which in turn will determine the type of loan you should pursue. If you've compared a few rates you should request a pre-approval letter.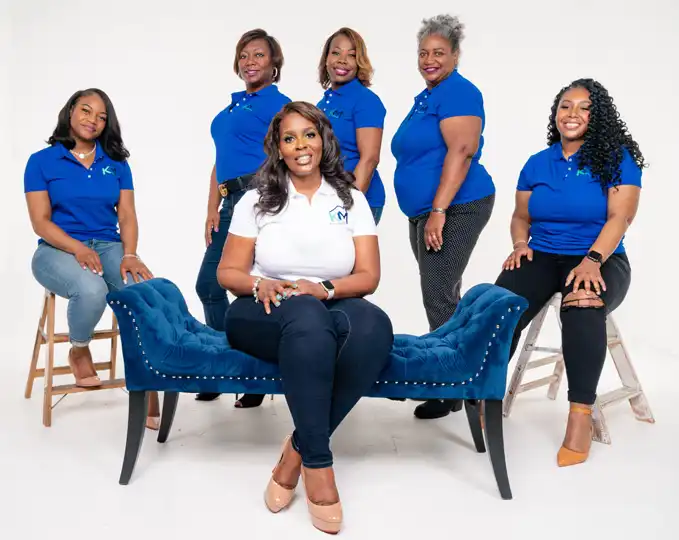 we are here to help you the best!
What's Your Motivation for Selling?
Explore your reasons for selling. Maybe this isn't the ideal time for you to sell if you aren't really committed. Maybe the current market isn't perfect.
Call Real Estate Brokers.
Interview KM real estate agents they are neighborhood specialists. Ask each listing broker to present a comprehensive marketing plan explaining how they market your home.
How Should You Prepare Your Home for Sale?
KM Realty Group LLC Chicago will give sound advice on preparing your home and removing any bulky, excess, or worn-out furniture. You can place extra stuff in the garage or in a private storage unit. Hire a professional to clean and organize for you if necessary.
We are passionate about finding the home of your dreams.
Find Your Next Home in the Chicagoland Area and Surrounding Suburbs.
Our Real Estate Experts Will Help You Find the Right Home for the Best Price.